Registered with CFA, CFF and ACA
Established in 2004
Dynasty Siam is a small home based cattery located in a beautiful countryside near Delanson, NY. Our cats are our beloved pets and members of our family. We raise only few quality litters a year, focusing on quality, not quantity. Our queens have no more than two litters a year.
Qualities of our breeding program are based on soundness, health, temerament and balance. We are continuosly searching for old lineages, combing each pedigree looking for pure, sound and healthy lines.
All of our cats have been tested negative for Feline Leukemia Virus (FeLV), Feline Immunodeficiency Virus (FIV) and Heartworm. They are regularly examined by our veterinarian from Just Cats - the best Feline specialist in the region Dr.Susan Sikule, DVM as the health and well-being of our cats is paramount.
Even though breeding Old Style Siamese cats is not our business but a passionate hobby we take our responsibilities as breeders very seriously and strive for the most professional ways of doing that. We abide the CFA responsible Breeder Code of Ethics thus we have our Cattery Policies we stick to. Please take a look at them; you will find answers to many of your questions.
Dynasty Siam Cattery Policies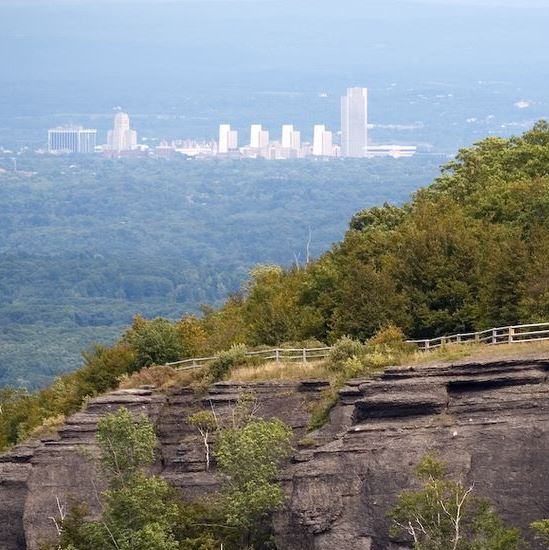 Visiting our Cattery:
Our cattery is home based, we have no special "facilities" for our cats. Visiting our cattery is visiting our home. Our females live with us as a part of the household. Our kittens are born in our bedroom and are under constant supervision. They are handled and well socialized from their bith through the time they leave us.
You are welcome to visit us and meet our cats and kittens however we DO have criteria that we go by.
- Only families that have placed a deposit are allowed visits.
- All visits are by appointment only, and are for no longer than ONE HOUR only.
- Visits are allowed only after kittens have received their first vaccination (8 wks)
- Only the kitten you have expressed interest in adopting, will be visited.
- If children are brought, we respectfully ask that they be watched and well behaved.
We ask, for the safety of the kitten and our Cattery, that on the day of your scheduled visit, you not have any other previous appointments with other Catteries, or Shelters.

Waiting List:
Seldom our kittens immediatelly available first time you inquire. This is why we have a "Waiting List" for our kittens. To be placed on our waiting list we will need you to email us with the following information:
- Your name and contact information (address and phone number).
- Your preferences in the number of kittens, their color(s) and /or gender(s), if any.
- If you have any preference in the parent(s), please specify.
We use "First Come – First Serve" basis in placing our kittens in loving pet homes, honoring those who are on top of the list first. Once the kittens are born and we know we have a specific kitten for you; we will email you so at that point you will be able to reserve your kitten(s). If there is no response to our mailing within one week, in consideration of the other families waiting, we will assume you are no longer interested in a kitten from Dynasty Siam Cattery and your name will be removed from our list.
The wait time is different and greatly depends on your "specification" for the kitten. For example, if you have written and asked for a Blue Point little girl and we have litters born but with no Blue Point kittens sometimes even with no females at all...you regrettably will have to wait a little (or often more) longer for the one you hope for. In contrary, if color, gender and parents does not matter much to you, you have a greater chance to adopt a kitten earlier, often ahead of the line waiting for very specific kitten.
Please be understanding of that, and take that into consideration.
Picking your Kitten Up:
The kittens will be ready to go to their new homes around 12 weeks. You will need to bring a pet carrier with you, preferably brand new or if not, carefully cleaned with water and mild soap to remove any previous pet's smell and to disinfect. Place a soft cozy bedding or blanket in the carrier. If your ride is over three hours we recommend bringing a small litter box with you; we will fill it up with the litter the kitten is used to.
The pick-up date and time has to be scheduled with us. We ask that you be respectful of our time and not be late. Please understand that often several appointments have to be scheduled back to back on the same day because we have other adoptive families coming to pick-up their babies too. We set that time apart for you only, as we want to provide you with our undivided attention at the time of your visit. Pick-up day is a special and much anticipated event....we hope it is looked forward to by each of our adoptive families. Please be mindful of other families, time, and scheduling, and keep that appointment.
Shipping:
If you can't come and pick your baby up in person, we can ship. At this time we ship only domestically either by ground or by air. Flying is not terribly stressful for kittens, no more than just an inconvenience for a person flying. At this early age kittens are just happy to be around and expect everything to turn out well. A bigger stress for them is getting used to a new home and new "parents", the adjustment they have to make whether they are shipped or not.
The cost of shipping is additional to the kitten's price and is a responsibility of the Buyer. An estimated cost of air shipping is $300-$350 and includes:
- Airfare
- Cost of airline approved carrier
- Veterinary Health Certificate and Rabies Vaccination (if state required).
Two kittens can be shipped together for very little more than it costs to ship one kitten. There is the cost of a second exam and health certificate, but they go in the same carrier for the same airfare as for one kitten.
Currently only Delta Cargo and United Air Cargo operate out of Albany International Airport. Pet shipment is regulated by IPATA; it requires the aircraft to have a temperature controlled compartment specifically for pets. As a courtesy we do not charge for transporting your kitten to the airport.
When shipping Cargo, all shipping expenses and remaining kitten balance will have to be paid in full (and cleared if paid by check) prior to a shipping date.
Boarding:
Please know we are not a boarding facility. We are a home based closed Cattery and as such we do not board. Reasons are simple: firstly, we do not have the facilities and license to do so. Secondly, to eliminate any chance for our kittens and cats to be exposed. This helps to keep up with our guarantee of FeLV/FIV negative Cattery.
The only exception to this rule is when it happens that you need us to keep your kitten longer because you will be on vacation, or you are moving, or the kitten/cat is being given as a (planned for) gift, etc. we will be happy to do this for you. A boarding charge of $5 a day ($35 a week) will be instituted in addition to the kitten's cost. This has to be discussed and agreed prior to kitten's scheduled pick up date.
Sales Contract:
We have each adoptive family sign our sales contract with a strict altering agreement. This is done for their protection, our own protection, and especially the kitty's. Please click here to review it before you make a full commitment to adoption of our kitten(s). Registration papers will be held until a veterinary receipt of altering is received.
Vaccinations:
Our kittens are vaccinated with core vaccines only and wormed according to a set protocol. Normally they get two intranasal vaccinations of Heska Feline UltraNasal Intranasal FVRCP vaccine – modified live virus, code 16D1.22 (Heska Corp., Loveland, Co); at the ages of 8 and 12 weeks old. As a wormer they get a series of Panacur® – fenbendazole (Merck & Co., Inc., Summit, NJ)
We do not use FVRCP killed virus vaccines to eliminate any risk of developing sarcoma associated with the adjuvant containing in these type of vaccines.
We DO NOT vaccinate for FIV (Feline Immunodeficiency Virus - aka "feline AIDS"), FIP (Feline Infectious Peritonitis), bordatella, giardia, or chlamydia because these vaccins are not safe and may harm healthy kittens.
Please note, our kittens DO NOT RECEIVE Rabies vaccination due to risk factors involved at this age. New owners should have a Rabies vaccine administered to the kitten at the discretion of their veterinarian and as dictated by state laws.

Declawing:
We are opposed to the declawing of cats. We trim our cats' claws on a regular basis and provide scratching platforms and posts to satisfy and quench their natural needs and desires to scratch. Declawing is not an acceptable option for the beautiful, loving animal that depends on you. We strongly believe declawing or onychectomy of cats, executed for non-medical reasons, is done exclusively for the convenience and benefit of the pet owner and not at all in the cats' best interest. This surgery is uncommon outside North America, and its practice is being governed by a variety of laws in different countries. It is a huge mistake to think that declawing a cat is a trivial procedure similar to trimming fingernails, much like a manicure. Scientific journals refer to declawing as "elective mutilation". It is a serious surgery involving amputation not just the claws, but the whole phalanx (up to the joint), including bones, ligaments, and tendons! A graphic comparison in human terms would be the removal of the human finger at the first knuckle. Thus, a more correct term would be not "onychectomy" (claw removal) but rather "phalangectomy" (digit removal). Cats are born with claws and they should keep them! Not only does declawing handicap the cat physically for the rest of its life, but also socially and psychologically, predisposing the cat to certain temperament and behavior problems such as shyness, biting and litter box avoidance. By regularly trimming your cat's nails and offering a suitable scratching target you are providing a natural outlet for a normal, healthy behavior and you will be rewarded with a content and confident companion. If nonetheless you hold to your intent to declaw a kitten, regretfully you will be denied the opportunity to adopt a kitten from us.
For more information please follow the links below:
Declawing: What You Need to Know
Declawing: Alternatives, Problems, Pros & Cons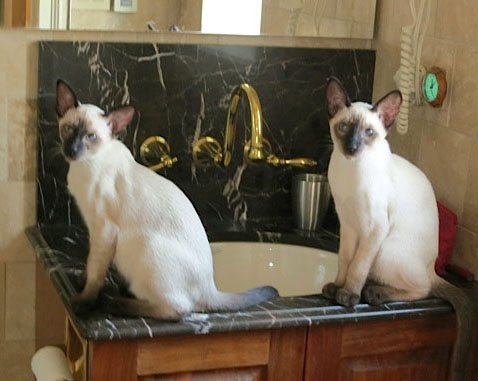 Price:
You will find price differences in Old Style Siamese. This depends on cattery location, thus higher/lower veterinarian costs, pedigree distinctions, and costs of running a high-quality, health-priority Cattery. Our kittens all have zero coefficient of inbreeding. We feed premium high quality foods. Testing for health issues is done as needed for adults and kittens alike. There are also many other expenses involved in running a cattery with intact males and females. All things considered, you will find our prices are competitive and fair, and with such, hope that you not ask us to take less. We provide not just beautiful cats that meet the Breed Standard, but sound (both: health and temperament wise) and well balanced cats.
Non-Refundable Deposits:
A $200 deposit is taken in good faith and is non-refundable. To help understand why Dynasty Siam Old Style Siamese Cattery and other Catteries do this, please click here.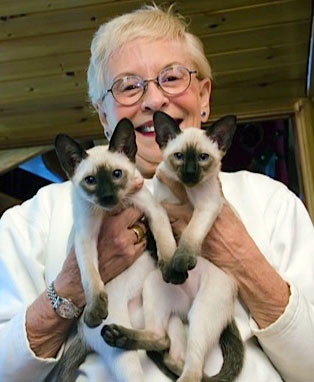 Discounts for Multiple Adoptions:
Sometimes people ask us for a discount on the purchase of two kittens. Although we are delighted to see two kittens going to the same home, we currently have more people who want kittens than we are able to provide. Consequently, there is no discount for multiple kittens. We are not a wholesaler; our kittens are adopted individually.
Payments:
We accept personal checks, bank checks, cash and Paypal. Unless you are bringing cash the day of pick-up, we ask that your final payment be made prior to pick-up (or shipping) to allow enough time for the check to be cleared.
Returns:
We place our kittens only into permanent homes and do not support "trials" with neither our cats nor kittens. Please understand kittens are not an outfit or a car to "try" them on and to return later. They are live beings with souls like us that can be hurt and scarred for life. Adopting a kitten is more like adopting a child, not purchasing a merchandise. One has to be fully committed and prepared to face and be able to cope with all sides of taking care of a new member of the family, including difficult times. We encourage all our customers to think very careful before their full commitment.
As written in our contract, we allow one week at which time the kitten may be returned for a full refund of the purchase price only if the kitten is found unsuitable for a health reason by your veterinarian during the kitten's health exam. The kitten may be returned regardless of the reason only within one week from the date of sales for a full refund of purchase price only minus the non-refundable deposit, for reasons shared in the link document above.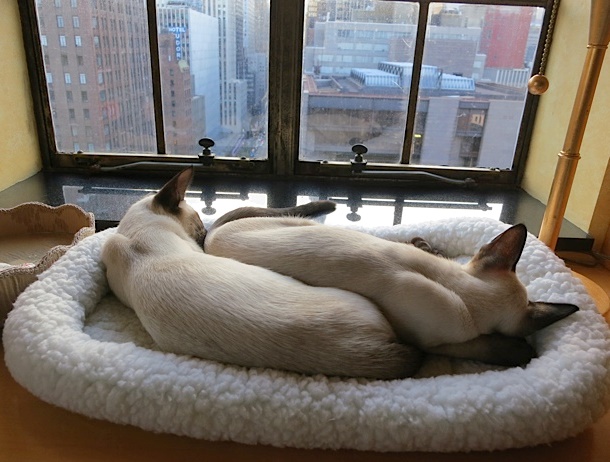 References:
Encomium of Dynasty Siam kittes are available upon request. However, please know that in thought, care, and privacy of our past adoptive families, we do not give these out to those who are first inquiring. We offer a Testimonials page for those just looking and it is our hope that this will tell you a bit about who we are and what families have already shared in their adoption experience.
For serious inquiries, or those considering putting a (non-refundable) deposit down on an available kitten/cat...and would like to visit/ask questions with a few that have already adopted from us...please contact us for references, we are happy to share those with you.
Finding a Reputable Breeder:
We understand that not all the families checking into a Dynasty Siam Siamese kitten will adopt one from us. Some, when a kitten is not available, are committed to a lengthy wait, while others would like to get a kitten from us, simply don't want to wait so very long...it's understandable that they continue their search.
When someone wants a kitten immediatelly or for a set date (a birthday) and we can not meet the need we will send you to someone who might have kittens available - someone we resect and find trustworthy. But in the event that available kittens aren't known and we can't refer you to another breeder, we want to encourage you to do your best in finding another reputable Breeder and have included this article..."Thirteen questions to ask a breeder" for help in this all important and very worthwhile search.